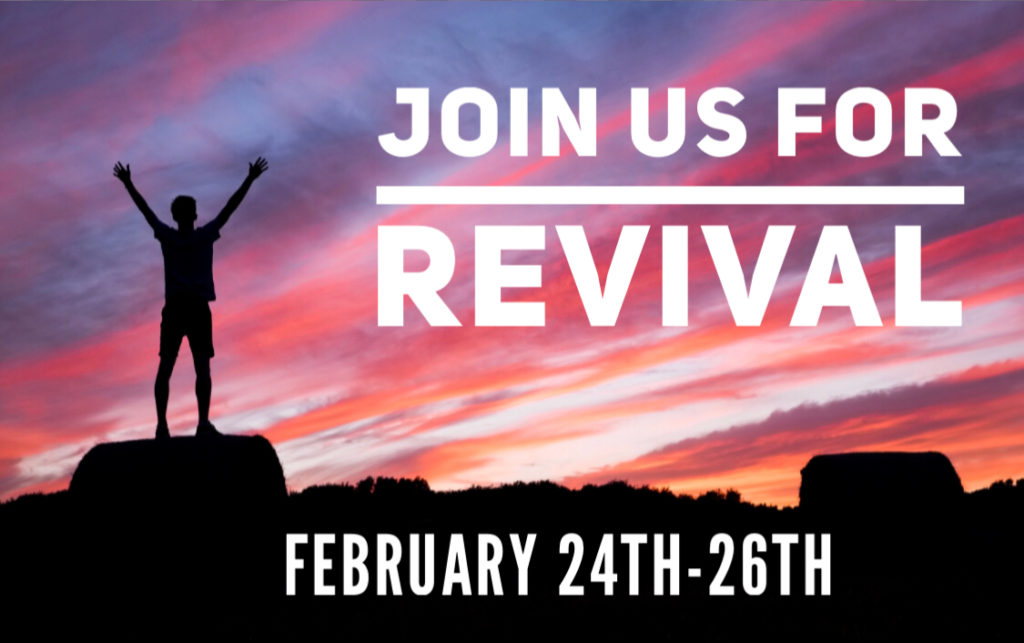 As we move closer to our Revival, we want to join together as a church family in preparing ourselves. PRAYER is a VITAL part of getting ready for REVIVAL!
We ask that we as a church family pray specifically for this Revival Prayer Emphasis. We will be praying for you! Our Day of Prayer as a church family will be on February 22nd from 7:00 am to 7:00 pm.
We are excited that Dr. Bruce Chesser will be back with us for Revival this year. Please join us for REVIVAL on February 24th – February 26th and bring a friend!